On the first floor in raumstation is, a 13 m long green wall, on which various tropical plants grow, extends across the entire depth of the factory floor. A hydroponic pot-in-pot system and professional plant lighting ensure healthy and sustainable growth.
The floor's eye-catcher is a four-meter-high tree that extends to the historic cap ceiling. Its peeled trunk offers various habitat for climbing and climbing plants.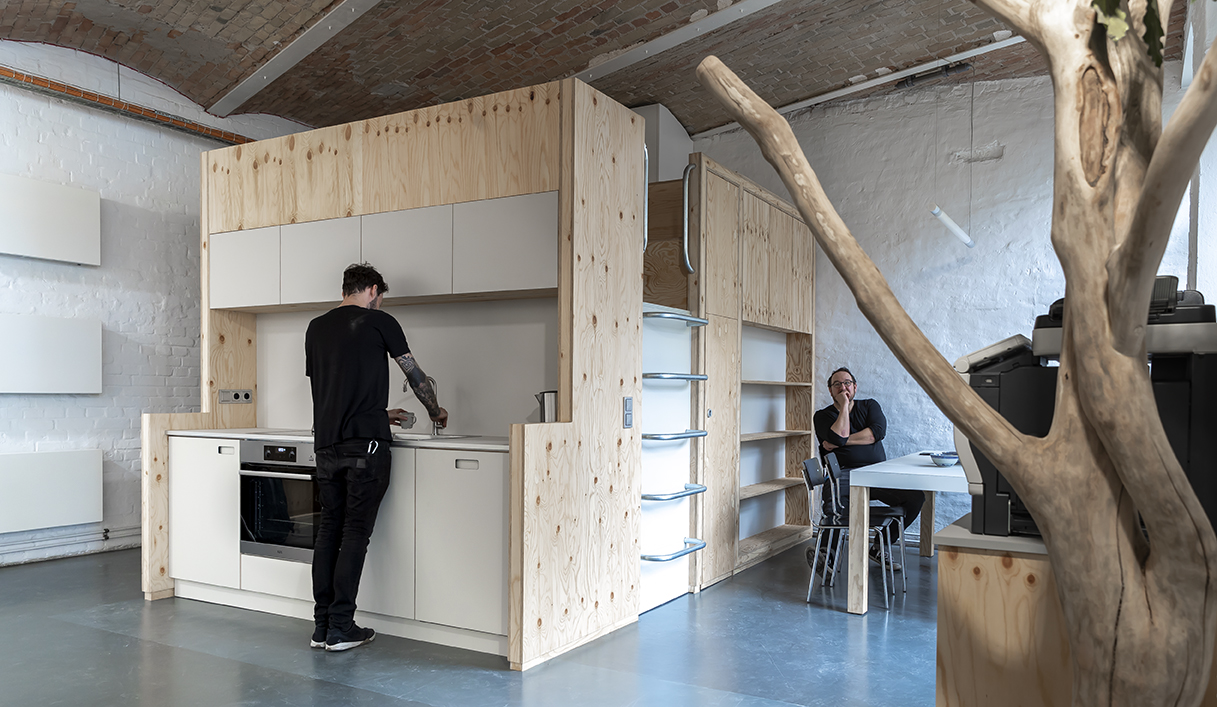 All necessary side rooms are housed in a set wooden cube. In addition to the sanitary room and kitchen, the space-saving cube offers a sound-insulated location for phone calls. In the integrated planting room, edible plants are preferred, which can be harvested by the coworkers.
A raised seating area on the roof of the cube offers a change of perspective as well as a place for breaks and the green after-work smoothie.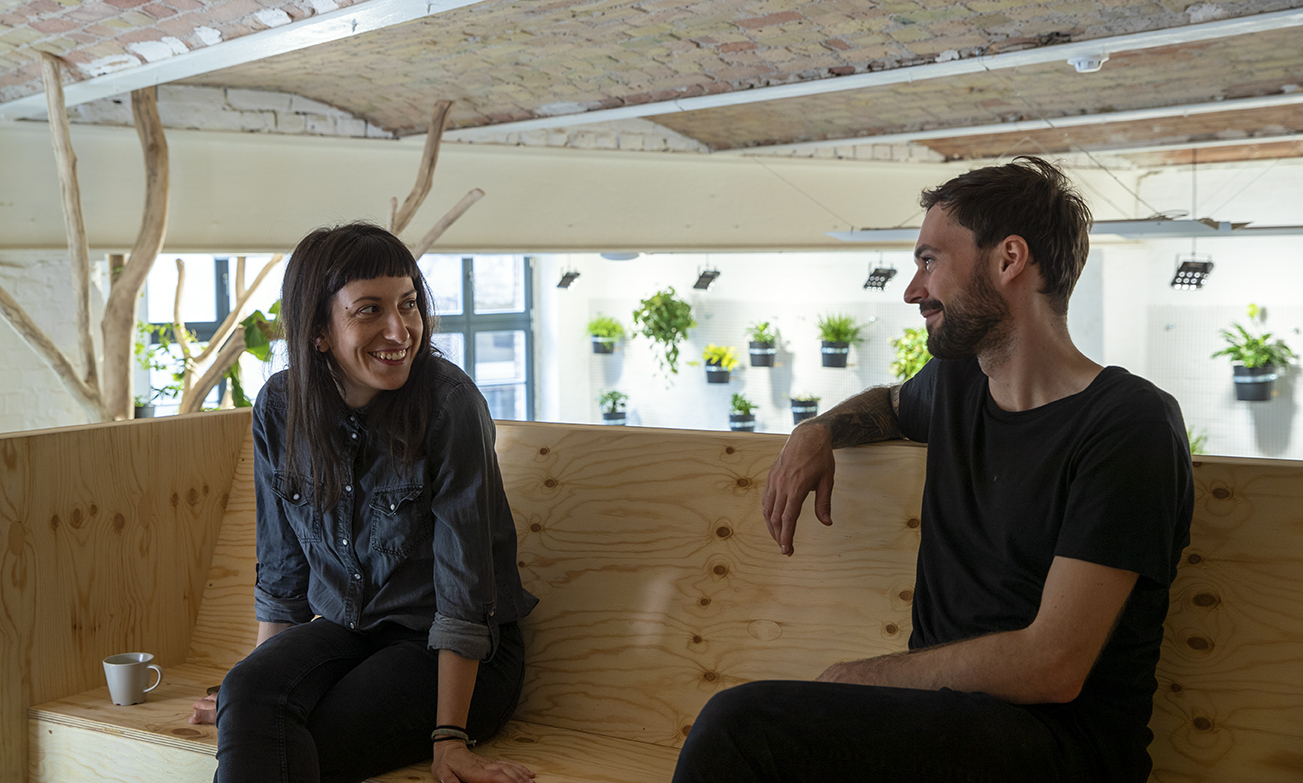 The contact with nature, the improved air quality, the design of the common areas and the various possibilities for informal communication make up the special atmosphere of the green floor.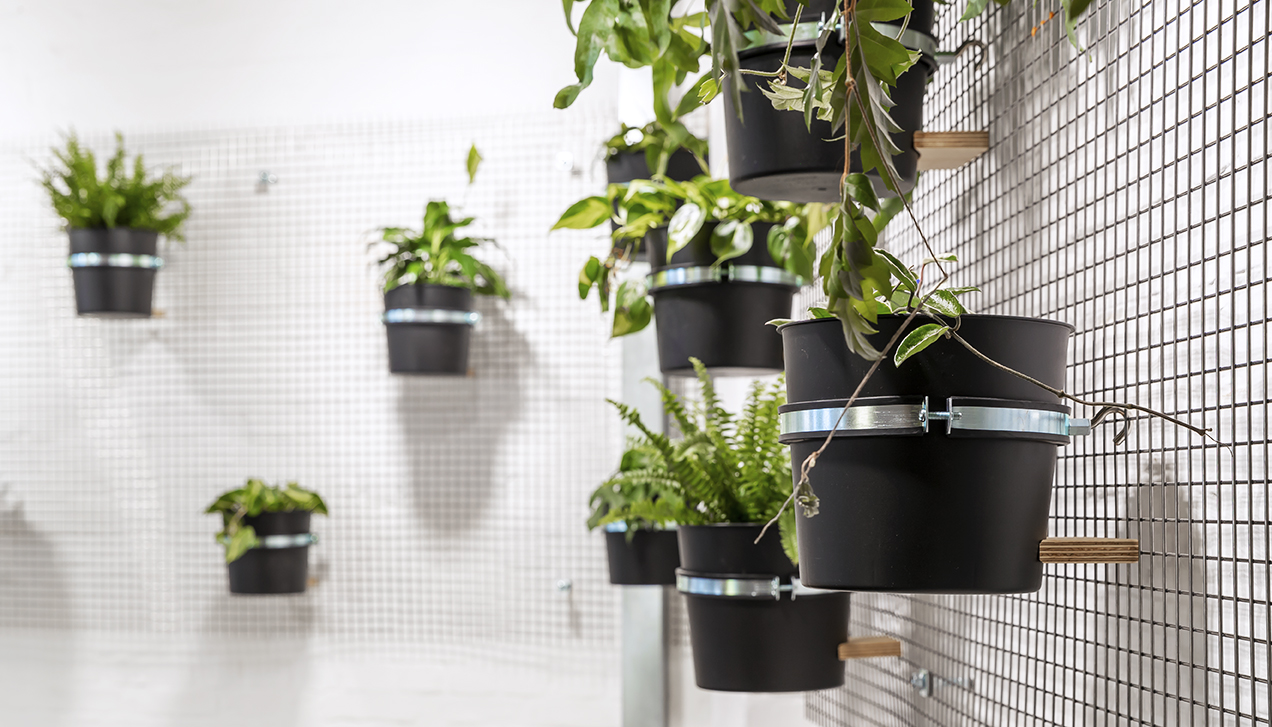 Thanks to all project participants:
Video and photo works: Andreas Dalström,
Planning and implementation: RaumstarArchitekten
If you still have questions about this coworking project, please contact us or one of the project partners directly:
RaumStation, Berlin in Mai 2020